Join us as a speaker and be part of the multidisciplinary program at the New Mobility Congress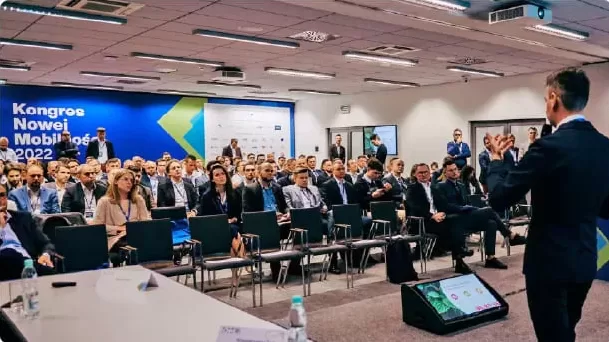 The Congress provides a platform for professionals from various industries and sectors to share their knowledge and experiences related to the development of new mobility.
Our program team places great emphasis on the substantive value of presentations, including keynote speeches, participation in sessions, debates, and workshops.
We welcome high-quality presentations focusing on key technological, economic, social, and environmental areas.
Our offer is addressed to experts, leaders and practitioners from the entire sustainable transport value chain
The New Mobility Congress is a high-level industry dialogue covering key issues and challenges facing the sustainable transport industry in Europe.